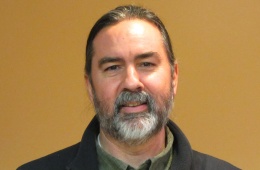 Dr. Paul Holmes is founder and managing partner of the Emotion Management Program, LLC (EMP). He has wide-ranging experience working with multi-problem client populations and has provided Dialectical Behavior Therapy (DBT) services since 1994.
Dr. Holmes has particular interest in contextual behavior approaches to psychotherapy. He provides both Acceptance and Commitment Therapy (ACT) and DBT. His main academic and clinical focus is on the application of DBT from a contextual behavior perspective to persons who experience chronic distress. After twelve years as a faculty member in the Department of Psychiatry at the University of Chicago, Dr. Holmes now dedicates his clinical, training, and research time to further the advancement of empirically-supported interventions such as DBT and other contextually based interventions. His current focus is on the importance of perspective in well-being and the role mindfulness and values in shifting one's perspective from one mired in one's past and problems to one that is engaged with the future and one's values. He believes this requires a further delineation of the applicability of acceptance and change in relation to thoughts, emotions, memories and bodily sensations. He defines chronic distress as the outcome of the indiscriminate and pervasive application of change efforts toward these private experiences.
In addition to providing DBT therapy, Dr. Holmes continues to train developing professionals in both academic and community settings. He is full-time Lecturer of the School of Social Services Administration at the University of Chicago. Dr. Holmes also conducts training workshops and clinical consultation to both public and private mental health providers.
Dr. Holmes received his Psy.D. degree from the Illinois School of Professional Psychology. He has received extensive clinical training in DBT from the Linehan Training Group as well as instruction in training other clinicians.